Top Cosmetic Accessory Company Pursues Full-Featured Second Generation e-Commerce Platform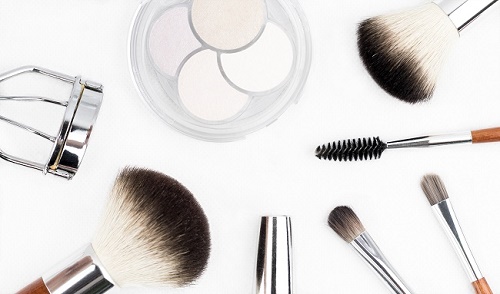 E-commerce Platform Re-Launch
Solution: E-Commerce, B2C E-Commerce, Digital Customer Platforms
Industry: Consumer Goods
Project: E-commerce Platform Re-Launch
Client: Top Cosmetic Accessory Company
Our client creates makeup brushes that combine high-tech materials with innovative design to make creating a pixel-perfect make-up application easier than ever.
Challenge: Outdated e-commerce platform with limited functionality
Their e-commerce platform prior to upgrade was Joomla which proved to have many limitations on the company's scalability, sales capability, as well as limitations in the user experience they were trying to deliver to their consumers. While the site had a considerable amount of traffic, conversion rates fell short of what was to be expected. Our client additionally wanted to create a very involved social media community for users to interact with the company by way of YouTube, Instagram, Twitter, and Facebook.
Solution: Fully Integrated and Full Featured Platform with Social Streaming Capability
Dunn Solutions was selected to develop the company's robust and customized e-commerce platform leveraging the top technology, SAP hybris. This platform best suited their future growth plans in its ease of scalability, as well as providing many self-service tools including content management.

In addition to the out-of-the-box features, our experts developed custom solutions on top of the platform including CMS customizations, UPS integrations with iParcel for international clients which initiates order fulfillment processes, iParcel custom checkout processes, and custom promotions for free gifts and shipping.

The social media component of the solution incorporated community pages to inspire and teach make-up application techniques, with their tools. These posts, using the company's unique hashtags, are directly streamed from social media user profiles directly to the websites community. Our experts developed custom integrations with many social features for social media, customer feedback and support.
Result: E-Commerce Platform with a Vibrant User Experience and End-To-End Integrations
The company now enjoys an end-to-end e-commerce solution customized to their unique needs built leveraging the robust SAP hybris platform. This platform is scalable for their projections of exceptional growth due to the optimized consumer journey as well as a strong social media community.
Our client's newly revamped e-commerce presence not only supports the growth goals projected by management, it also provides a highly socially visible web presence they were working to achieve which better enhances digital consumer experience as well as generates the revenues projected.